Digital Workplace Training
Learn Office 365!
Welcome! We sincerely believe people are at the core of change and transformation, the central point, the most important factor. To support them, through this change is not just important, it is essential. We have taken the plethora of resources available online and filtered these to present just what people NEED to know. It is not just about the features, and how to use them to be MOST effective. Learn Office 365 online, at your own pace in your own environment with Self-paced Classes, or attend Virtual Classes which are instructor-led (both private - just for your company and public).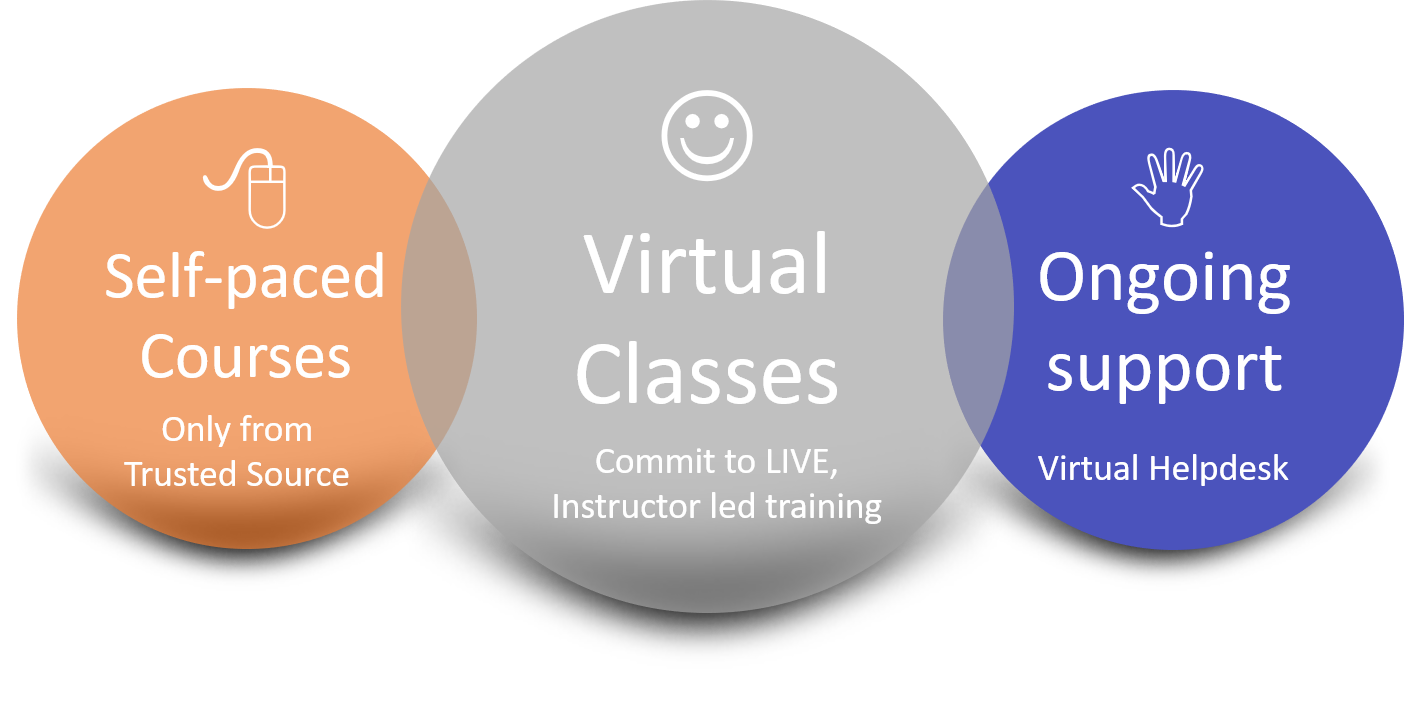 Your Microsoft Teams Virtual Hepldesk is here - everything Microsoft Office 365 - bring our expertise into your team.

VIRTUAL CLASS - TEAMS ESSENTIALS - 4 modules in one week! $240 plus GST
DISCOVERING OFFICE 365 – for understanding business capability, demos of what is possible, and why your company may use it. Enrol in the Immersion course, to try it all yourself hands on.
LEARNING OFFICE 365 – for our other smaller bite sized modules including Microsoft Teams, OneNote, OneDrive, and SharePoint to learn how-to on the actual apps.

These events are currently postponed, More details coming soon.
Read About us here.
Feel free to contact us directly

[email protected]

to arrange for us to call you.