As we now reflect on an awesome 2019 we wanted to take this time to say a huge thank you for your ongoing support this last year. THANK YOU!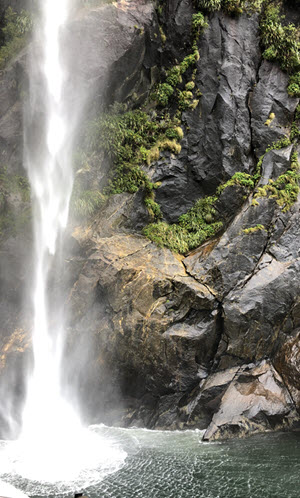 The recent Digital Workplace Roadshow was a great success with hundreds of people attending the 8 events so far. (4 to go!).
For me personally, this was simply an amazing journey around NZ - not only being able to connect and share my knowledge, but also the opportunity to visit some absolutely stunning places, explore walks and beaches and have so many cool adventures in my campervan with Layla and others who joined me. Certainly memories I will keep forever.
I have shared 10 blogs so far (another few to catch up on!) with lots of pics so if you are interested, please take a look at www.debbiesblog.co.nz.
NOTE: We visit the final 4 locations of our Digital Workplace Roadshow - New Plymouth, Whanganui and Palmerston North (Jan 28-31). I am also returning to Dunedin (25 Feb), given I had to cancel that location. Register here.

What other businesses are saying, doing and struggling with
Microsoft Teams is HUGE, and many are "giving it a go". However, while it is easy enough to implement, it is harder to get the engagement that most companies are after. Many companies are finding their people are overwhelmed, struggling with information overload and the clutter that Teams can bring. The focus needs to be on guidance and etiquette around adopting NEW ways of working to ensure the rollout sticks!
Many companies are looking at more blended learning approaches and this is certainly working! This means still having in person classroom training but with follow up online sessions, (guided and self paced).
We are still seeing a continued need for introductory training across all sizes of organisation - the foundations of Office 365 apps and in many cases some digital literacy basics is much needed also! Most companies agree, they assume too much about what their users know. The value and increased productivity from providing these essentials is an easy return.

Most businesses have recognised the shift from projects being IT run to Business led, but haven't yet empowered their users to the level Office 365 allows them to. This comes down to internal battles with control, security, leadership and the changing platform of the IT department. Of course, (and this is nothing new), this brings about business users seeking their own solutions, outside of IT strategy and being unsupported or guided.
Change Management is being embedded as a norm into implementations, but many companies are still missing the WHY. Statistics from surveys we undertook STILL show a major challenge with Executive Team Engagement (or rather lack of). Those that had succeeded, did so by ensuring the leadership team were a) AWARE of capability - what was possible and b) USING the tools themselves.
As always - Office 365 is more about the people aspects than the technology. The people, (behavioural change and adoption) are what we excel at! If you want to discuss or need help with any of these things, please give me a call, or lets catch up for coffee!
What's New in 2020? - it's all go!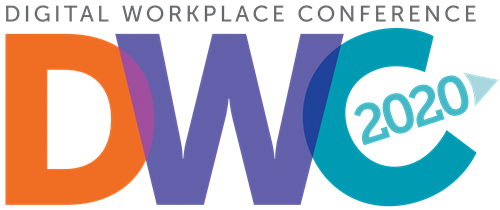 DWC (Digital Workplace Conferences)
Auckland 12-13 May; Melbourne 18-19 August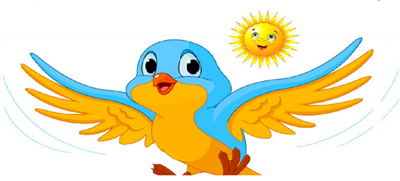 Our New Zealand and Australia Conference preparations are well under way, with registrations already rolling in. We have an Early Bird price for the first 50 tickets - a saving of $400 in each country.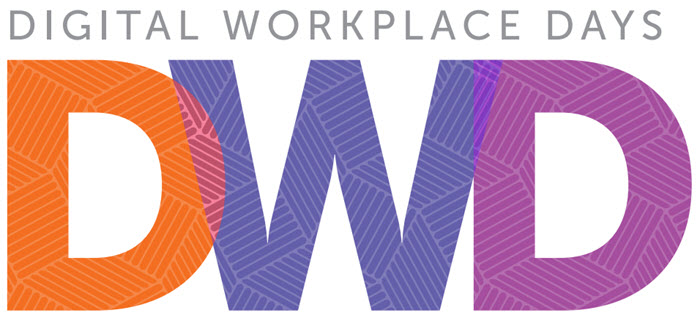 DWD (Digital Workplace Days)
While visiting towns across NZ on the Roadshow, we received lots of interest in running regional events more frequently.
So in 2020 we will be introducing......Digital Workplace Days! ARE YOU INTERESTED IN US COMING TO YOUR REGION? Please help us find out what YOU want by completing this short survey here.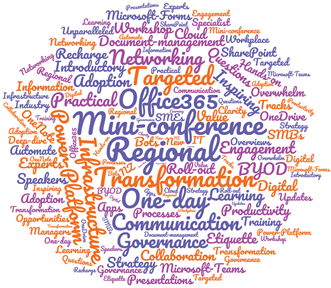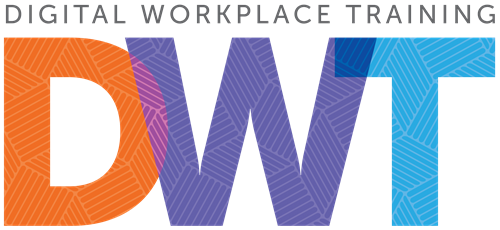 Training (Virtual Classes and In Person)
The training year starts with The Power of Productivity Using Microsoft Teams & Office 365 Tools. The hands-on 3 hour course is for anyone wanting to understand what is possible or wanting to use more of the tools (and not sure where to start). We have four in-person courses scheduled and there are still spaces, if you want to register now.
We continue to offer scheduled virtual online courses and we also work LOTS with companies of all sizes to deliver private training onsite. Just email me directly.
New Team Member
We are excited to be welcoming a new person into our team this January. Josh Baird brings a youthful Martian influence to our Venusian team. He's a creative type, who loves connecting with people. We have all kinds of ideas on how we can use his skills to enhance our services - but he will mainly be working as a trainer.
Partnerships
If you provide managed or implementation services and need a training partner, let's talk. We have many great relationships like this, and love to meet other quality companies where we can complement each other.
Thanks again for your ongoing support. I wish you all the very best for a awe-inspiring 2020 and I look forward to connecting at some point!