We all know the statistics around how important training your workforce is, and the impact on staff retention and engagement. But have you ever considered the approach your organisation takes to how that training is delivered?
These days many employers are looking for a way to make sure employees can fit workplace training into their hectic schedules, as well as making it accessible to multiple time zones, work hours - and work locations.
| | |
| --- | --- |
| Enter blended learning. It's a mix between online and in-person training delivery methods. | |
Creating opportunities to learn using a mix of delivery methods works well for a number of reasons:
| | |
| --- | --- |
| | It can be really adaptable to time factors facing our workforce today: accessing online learning materials at a time that suits you makes it much more manageable to fit in to your day. |
| | It can get you more bang for your buck. Not only in real cost - but because it can be a bit more flexible, it can also result in having a greater impact for employee development. |
| | Not everyone learns the same way. Being able to dictate the pace yourself (whether that means going back and re-doing parts of a training course, or zipping through it to focus just on the things you need to spend time on) can be very empowering for some. On the other hand, self-study can be terrifying or just lacking the social support some people crave. |
While the aim is to get people to the autonomous self-managing state, most users need more training in the beginning, and this in turn leads to better adoption and embracing the new technologies. For those who are the early adopters, there is something for them, at their level.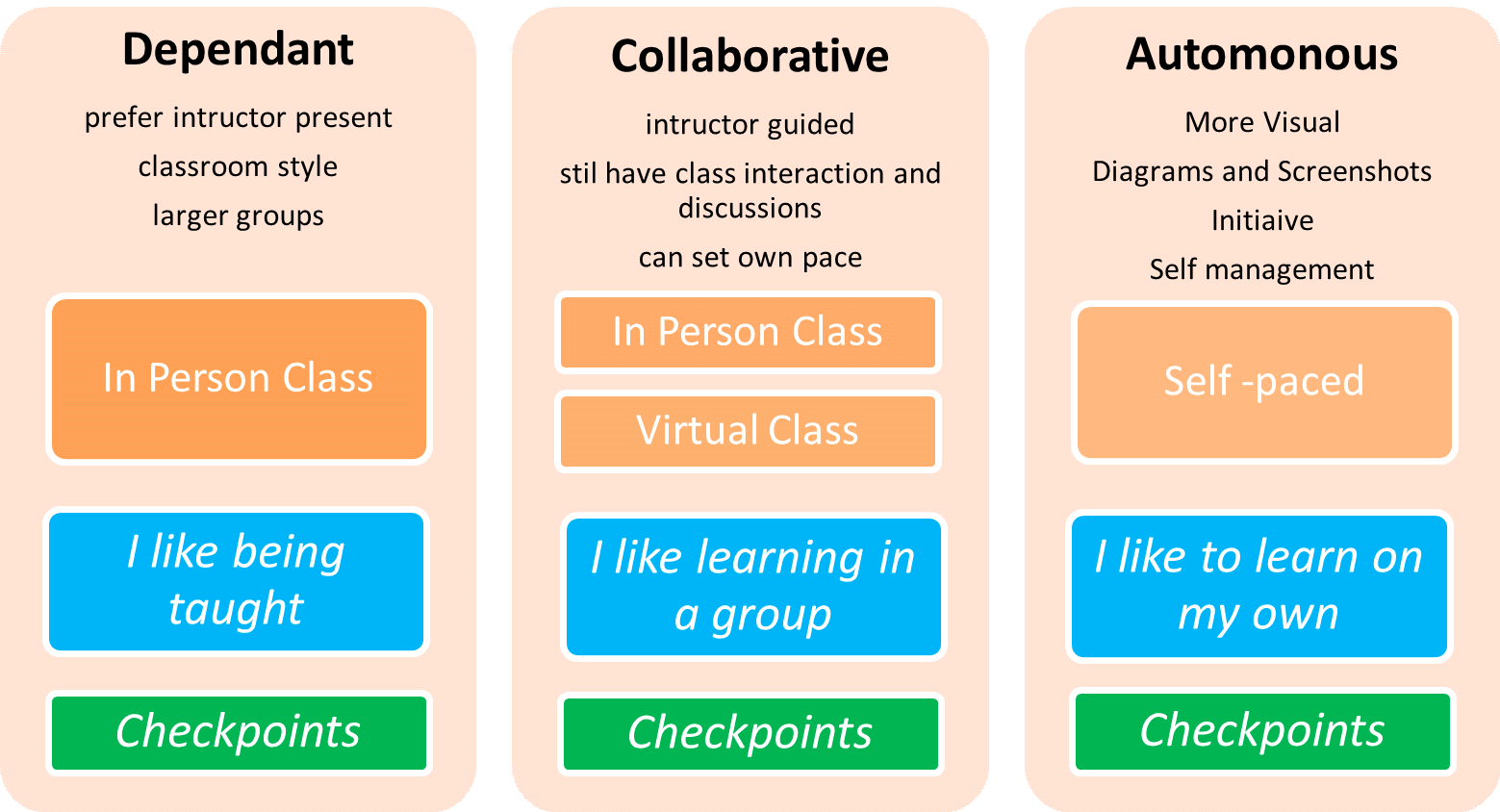 We've been seeing a great response to blended learning with this kind of model for training delivery.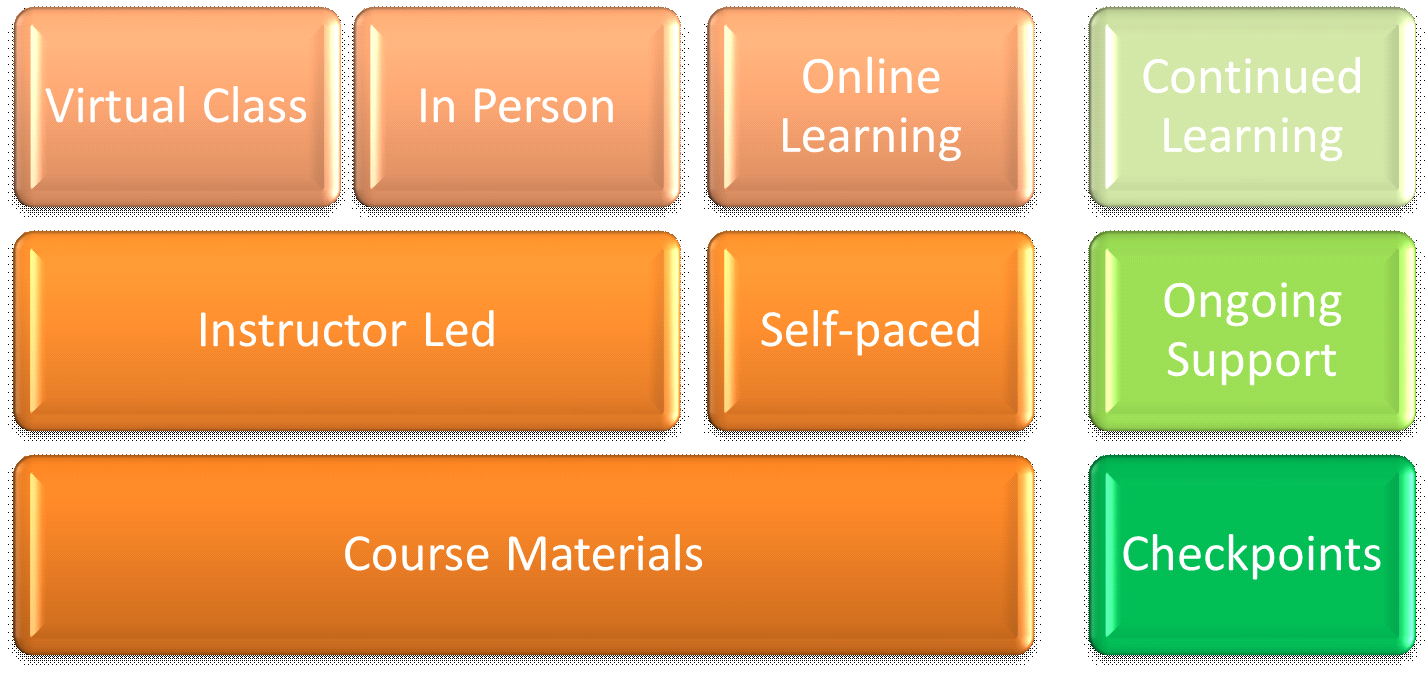 One client we worked with recently was implementing Microsoft Teams. They were spread across multiple locations, had a range of technical competencies and appetite for change, and wanted to offer some post-implementation support. A blended learning approach suited them perfectly. We started with Instructor Led sessions both onsite and through virtual classes for those that couldn't attend in person. We supplied self-paced materials so individuals could learn at their own speed following the initial training, and held follow-up sessions online for continued learning and support.
Their feedback to us was:
"ShareThePoint have been great in supporting the transition, providing consultancy on what and how to configure Teams for the organisation and then providing training onsite, online and virtually for the whole company, which got great feedback from our staff. Highly recommend using them for planning and training for Teams"


So, we challenge you to look at how you're approaching your training currently and ask yourself if it is too one-dimensional for today's workplace.
Find out what virtual classes we have running here.
Check out our self-paced courses here.
Or contact us directly to discuss your requirements.