Sharing files in a Chat
Adding Files to Chats
Share a file with members of a chat by using the paperclip icon:

Or from the Files tab within your Chat:
Note: You can only upload files from your computer or from your OneDrive for Business. If you want to share a file stored in a Team, consider pasting a sharing link in the conversation to avoid duplicate copies - as seen in Sharing Files with People not in the Team
Location of Chat Files

In the Files tab in your Chat, you'll see a list of files that were attached using the paperclip icon or uploaded directly into the Files tab of the chat. If you want to see where that file is stored: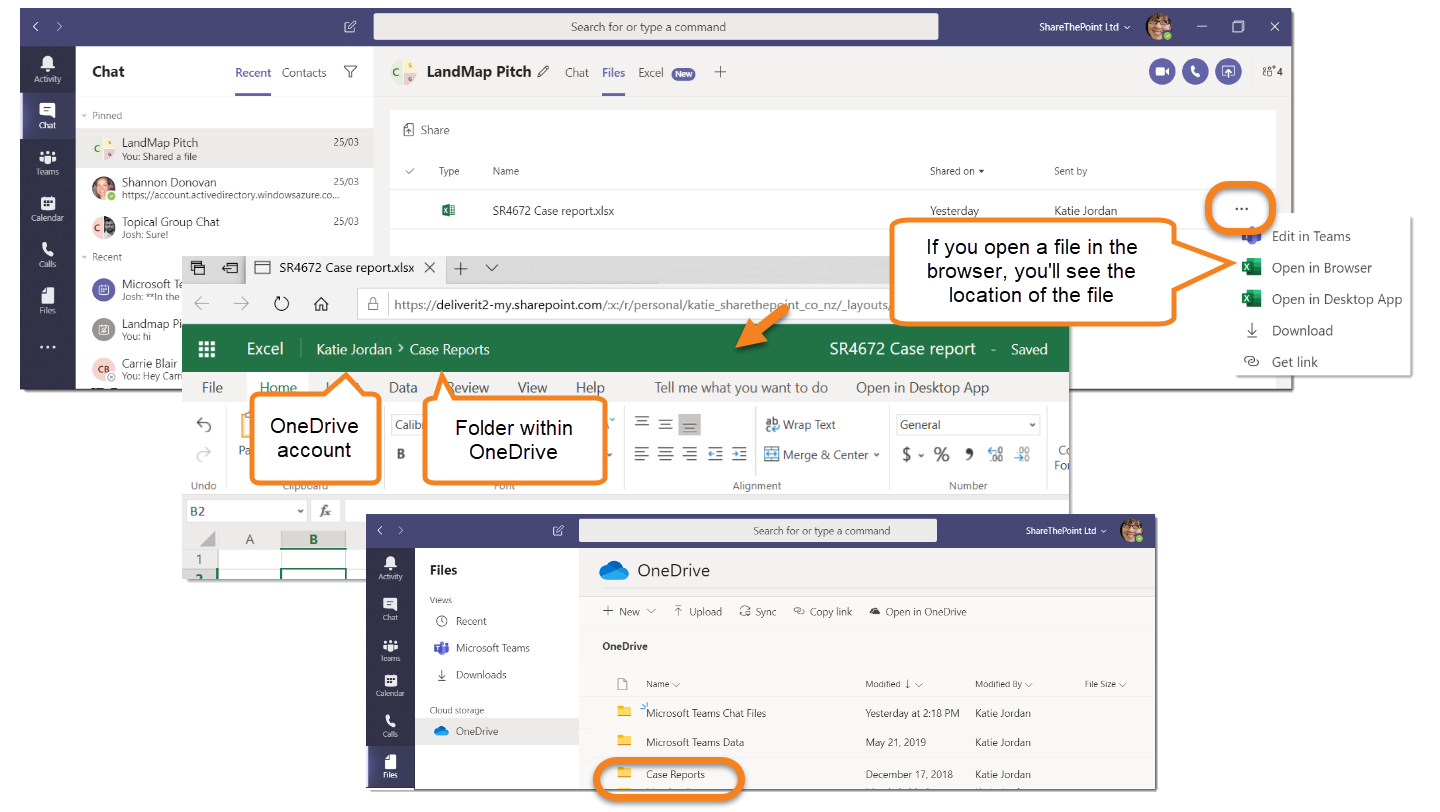 Updating or Deleting a File From Chat
Opening the file from chat and editing it will update the source file for everyone. All participants in the chat will have the ability to do that, regardless of who uploaded it.
The person whose OneDrive holds the source file can update the file permissions from within OneDrive (eg to make it read-only, or remove access for chat participants)
Only the person that uploaded the file can remove it from the chat.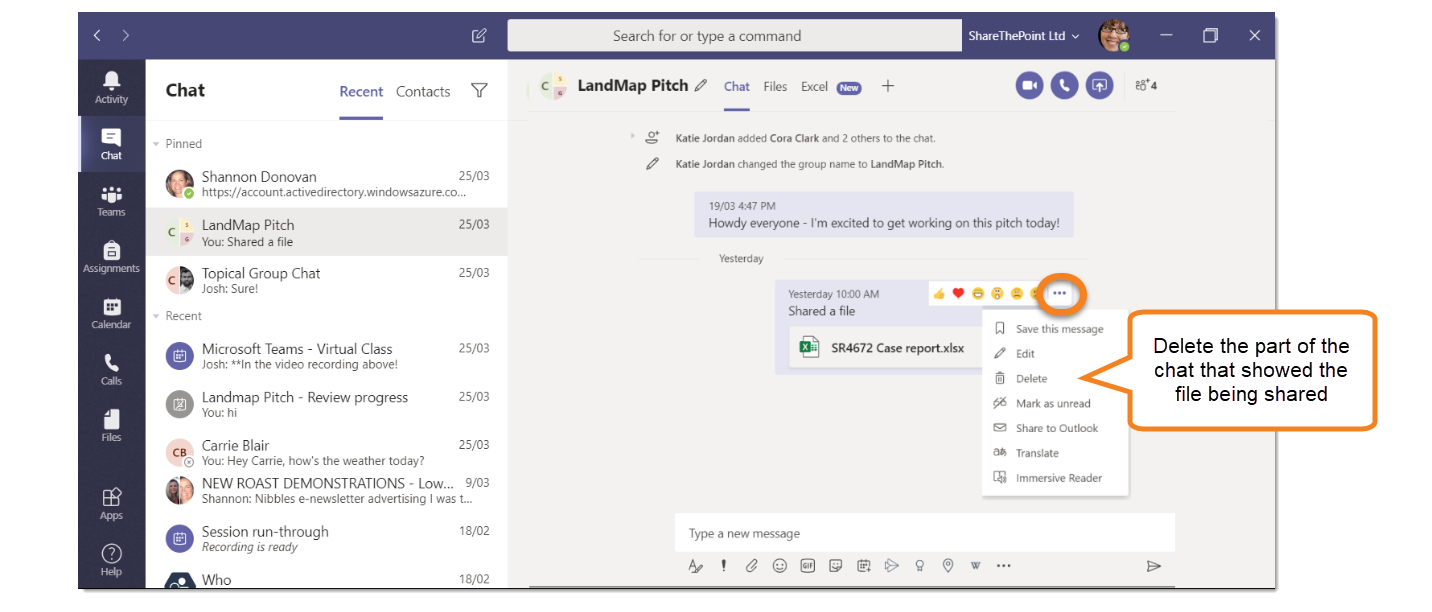 Complete and Continue