Files On Demand
Files on Demand
Download the files you need without using all the storage space on your device with OneDrive Files On-Demand.
When you turn on Files On-Demand, you'll see all your files in File Explorer, your files will have these symbols next to them.
Whenever you're online, any changes that you or others make will sync automatically.

To activate Files on Demand, follow these steps: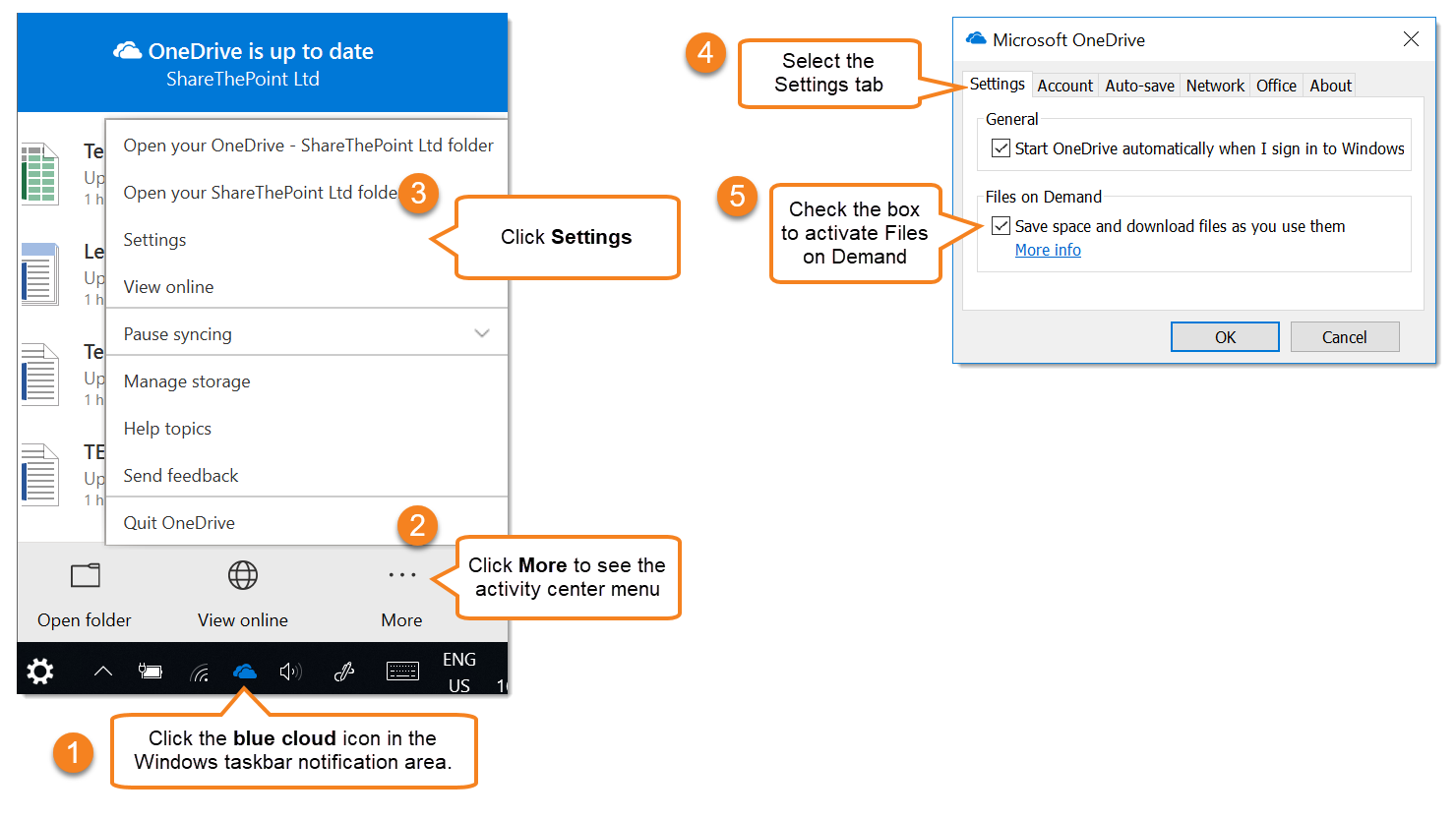 Get more information about Files on Demand here.
Complete and Continue