Virtual Help desk Support Online ✔
People need support. Too much time is wasted on endless searches, where the results are often unreliable, outdated, or simply irrelevant.
Make it easy for your staff to learn new tools, so they can get on with the job they really need to be doing!
Why us?
Support is critical and it is often hard to provide the diverse range required across the Office 365 application suite, with internal resource. We have the expertise and experience from working with 100's of customers, to do just that.
How does it work?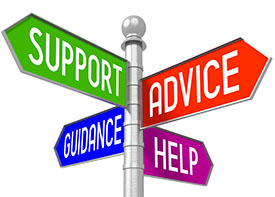 We monitor all enquiries and answer them within the designated Support Team Channel (within your Microsoft Teams environment).
Anyone can ask a question, get support in troubleshooting issues and receive the answers quickly - that is key!
We have a wealth of ready to go content (tips, tricks, did-you-know, etiquette) which we drip-feed (daily or on chosen schedule) into the Team. This inspires growth and expands internal capability.
This builds an ongoing searchable resource that reinforces the training that has been given.

The virtual helpdesk guarantees timely and professional knowledge that is relevant and in context to your companies use of the tools.
Weekly Live Q and A sessions can form part of the offering, to encourage use of the tools, and provide additional training.
Based on a set number of hours per week - ramp it up to begin and reduce as your need diminishes.
To get the very best engagement and ROI on any new tools and systems you implement, the support you provide is paramount! Enquire now: [email protected]